Welcome
Because Houston Loves You
Holistic Human Service with Job Training & Development
2500 E.T.C. Jester Suite 362 Houston, TX 77008
.
Women Empowerment
Choose your Role Model
Business, Healthcare, Computer Technology,
Industrial Trades, Office Assistant, Allied Health, and Education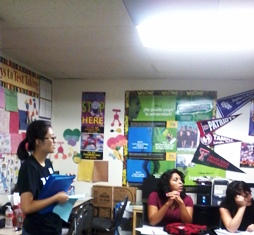 2500 East T.C. Jester Ste 362 Houston, TX 77008
(832)301-4808 (713) 510-5038
b-houstonlovesyou2@att.net http://www.becausehoustonlovesyou.com
---
Program & Services
The women career center is a place to redirect
The women career center is a place to focus or change your focus
Healthcare has a shortage of workers! Where are women needed and wanted: Elementary schools, construction sites, science technology, engineering, and mathematics. The industrial trades and skills crafts could use a woman's touch.
. We are looking for few good women!
Employment Seminars & Workshops that Change Lives !
Careers for today's women
Meet the Employer or become the Employer
Women that Inspire
How did they become so powerful and independent?
EXTERNSHIP FELLOWSHIP or APPRENTICESHIP
Change makers and life saver!
Women behind the Scenes"
They produce your favorite shows!

http://www.nawic.org/nawic/Scholarships.asp
http://www. typefocus.com Videos on Careers
Thanks to our Partners
UH.edu HCCS.edu TSU.edu Univ of St.Thomas
S
Follow us on Twitter & Facebook